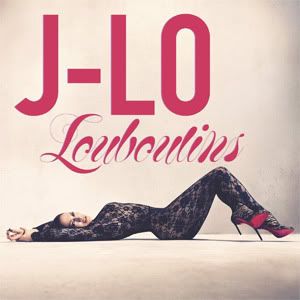 Louboutins
Louboutins is the first single off of Jennifer's album Love? The title of the song leaked on October 25, 2009 when an intern at Sony revealed the title of the song on a message board. (
Source
) The song leaked on November 21, 2009, just 2 days before it was set to premiere at the 2009 American Music Awards.
The song is a metaphor for a woman walking out on a no-good man, with the red bottoms on the popular Christian Louboutin heels visible as she struts off. Jennifer explained the meaning of the song on air with DJ Skee on KIIS FM. (
Video
) "The song is actually about making the decision [of leaving]. But it's not the girl that's like 'I'm going to take my stuff and I'm going to put on my sweatpants and I'm going to cry and my girlfriends are going to pick me up and then we are going to eat ice cream.' It's not that girl. This girl is putting on her hottest dress and her sexiest Louboutin shoes and leaving your ass! Sometimes you just got to do it. You have to put on your Louboutins and you're like 'this is what you're missing, bye bye!'."
History
The song was produced by Tricky Stewart and written by The-Dream and Tricky Stewart: "That was Dream and I just getting in the room and clicking," Stewart says of the song's conception. "We were both on two different keyboards, two different drum machines and once again just got behind the mic and the rest is history. [...] When [Jennifer] heard it, she loved it. She absolutely loved that record. And I love it, too. That's one of my favorite records that we've done." (
Source
)
The song originally belonged to Brandy. When Brandy left Epic Records the song was given to Jennifer. On November 23, Tricky told Vibe Magazine ""After [Brandy] lost her deal [with Epic] we didn't want the record to die". (
Source
) On October 27, Brandy tweeted the following: "It is true I had a song called "Louboutins" that I loved and still love to pieces but God never blesses you with another person's blessing
" (
Source
)

Performances

Jennifer officially premiered the song with a performance at the 2009 American Music Awards on Sunday, November 22, 2009. The performance featured a boxing theme, on stage fireworks and an outfit change. The performance was widely discussed, as Jennifer slipped while jumping off of a dancer's back. (Both J.Lo and J-Lo became trending topics on twitter shortly after the performance.) She quickly recovered and jumped into her solo routine without missing a beat. Two weeks later Jennifer re-did the performance on Ellen without falling.
Lyrics
Ah ahhhh
Oh ohhhh
Yeah, ohhh ohhh
Aaaaahaaahaahaahaa
(Radio Killa)
Taking back my love (7X)
Verse 1
You said you'd change
But still nothin'
You're still the same
I'm just a part-time lover
And I'm the blame
Shoulda went away
But yet I stayed…
With a part-time lover

Chorus:
See some days you would love me
Then you don't, then you do, then you won't,
Then you're here, then you're gone, I'm alone.
Now you got me stressin' out on the phone
But it's the last time
I'm moving on
I'm throwin on my Louboutins (9X)
Verse 2
I left the state
And changed everything
No more 818
For the part-time lover
What goes around
Comes back around
And then you get what you deserve
You part-time lover
Chorus:
See some days you would love me
Then you don't, then you do, then you won't,
Then you're here, then you're gone, I'm alone.
Now you got me stressin out on the phone
But it's the last time
I'm moving on
I'm throwin on my Louboutins (9X)
Bridge:
Watch these red bottoms
And the back of my jeans
Watch me go by babe
You don't know what you got until it's gone
Tail lights is all you'll see
Watch that Benz exit that driveway
I'm throwin on my Louboutins (9x)
Watch me walk it out
Walk it out (2X)
Walk this right up out the house
Walk it out
Boy, watch me walk it out
Walk it out
Walk this right up out the house
I'm throwin on my Louboutins (out the house) (8X)