If you've been glued to BB and OJF for the past week you know I had the opportunity to attend the press junket for The Back-Up Plan last week. It's our pleasure to present you with this exclusive sit-down interview with the director of The Back-up Plan, Alan Poul. Enjoy!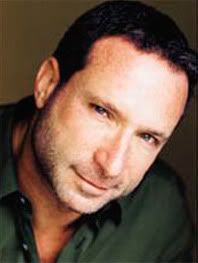 Alan Poul Interview - March 30, 2010 in Beverly Hills.
Alan Poul, executive producer of TV hits such as
Swingtown
,
Six Feet Under
, personal favorite
My So-Called Life
, and director of
The Back-up Plan
welcomes me into his suite at the Four Seasons. "I'm the easy one!" he assures me.
Welcome to
my
very first press junket!
I'm not at all expecting an actual one-on-one, but there's no one else in the room but us. I'm both on edge and completely at ease.
On beat, we both gush about the star of,
The Back-up Plan
. "She's beautiful isn't she? She's beyond gorgeous. I don't think she's ever looked better in a movie," he says.
SHE
is Jennifer Lopez, and
I
could not take my eyes off of her throughout the film. Okay, I'm lying. I took my eyes off of Lopez just long enough to take in Alex O'Loughlin's unpretentious smile and sparkling blue eyes. I would, of course, go into more detail regarding his physical attributes, but I'm a happily married woman and all I can do is nod my head in agreement as Poul takes the words right out of my mouth. "He's hot! You mean when he takes his shirt off?" he exclaims. You'll know what I mean when you see the film!
Producing mostly independent films and then transitioning into TV production ultimately led Poul to directing. "[It] was what I always wanted to do. And I was given [that] opportunity on
Six Feet Under
." After his recent work on Swingtown, Poul knew he wanted to direct a feature film. His work in a variety of genres allowed him to remain open when it came time to choose his next project. "I've been able to direct every different style," he says. "I've done comedy, I've done drama, I've done suspense, I've done historical epic. So, in looking for material, it didn't have to be a particular
kind
of movie. I just wanted it to be something that was good. Good material [with] some originality."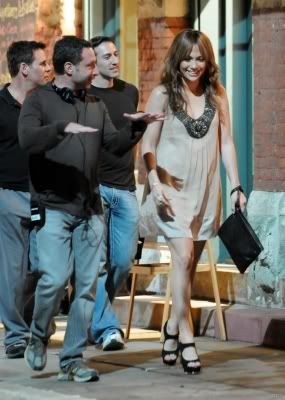 First day on the set in Pasadena, CA.
So, when the script for
The Back-Up Plan
fell in his lap, crediting Kate Angelo's script, he immediately said, "I want to do this." He met with producers, the studio, and Lopez and signed on. "[It] came together incredibly easy," he says. "As it often happens in this business, you work, and you work, and you work, and it seems like it's impossible to get anything going, and then suddenly, magically, something comes together almost with no effort at all. That's how it was with this movie."
I tell him this may be just the reason I'm sitting where I am. You know? When the chips all just, sort of fall into place? "Every now and then they do. If you just stick around and do hard work and meet good people, every now and then you'll hit the jackpot!" Alan Poul, I definitely have to agree!
He tells me that the script floated around for a while until it finally found a home at the newly formed CBS Films. "Like everything, it takes a while to get [a project] going. As soon as Jennifer came on board, it was a green-lit project."


In Search of "Stan"
When Poul signed on to
The Back-Up Plan
, Lopez was the only element attached to the film. She would take on the role of Zoe, the headstrong female lead with commitment issues and a plan. So, he set out to find the perfect 'Stan'.
While watching Lopez's movies in preparation for the film, Poul noticed Lopez's "enormously charismatic screen presence". He quickly realized that finding the perfect Stan would be difficult. "I realized when she's on screen, it's impossible not to watch
her
. So, finding a guy who could hold his own with her [and] also who could be Stan was difficult. A lot of the younger actors who you might believe as a cheese farmer, I felt, would come off as being too weak or too soft and wouldn't be able to balance the story." In addition, when looking into a pool of "bigger" names who would possibly make a better match for Lopez, Poul felt that they were "definitely too old to play Stan."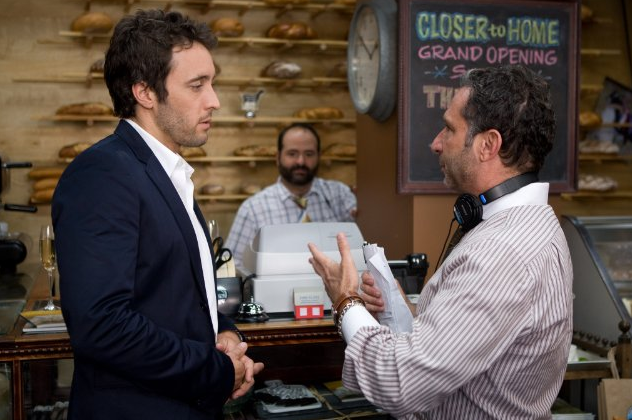 This real-life challenge is right in line with just one of the modern-day issues explored in
The Back-up Plan
. "If Stan is in his 30's and hasn't quite figured out what to do with his life, he's charming. If he's in his 40's, he's a loser," Poul explains. Casting a relatively unknown actor head-to-head with Lopez was the direct result of what Poul describes as O'Loughlin's own "brand of masculinity" which he perceived as "strong, effortless, not aggressive, but it's so masculine that he would never appear to be soft or weak."
These qualities needed to be present in the actor in order to bring balance to the two leads. In the film, Zoe is in complete control of her life and her future. As her counterpart, Stan could not appear to be a wimp, even during the 'freak-out' moments he experiences in the film. Poul recognized this characteristic in O'Loughlin immediately, and Stan was cast.
I segue back to how O'Loughlin steals my gaze off of Lopez. The intensity of Stan's gaze upon Zoe is enough to spoil the twist of events in the film. This display of emotion on film was something that reeled me in, and I wondered how difficult this may have been for Poul to capture. He says, "playing the emotion of the role, the love, that is easy for [O'Loughlin]; also, he and Jennifer really, really liked each other." Tackling the comedy aspect required more work. "Comedy is hard; so, learning how to throw things away so that you don't see the effort in the comedy [was] the hardest part."
Working With Jennifer Lopez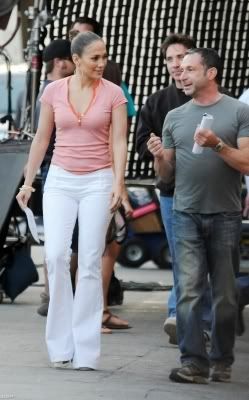 Alan and Jennifer on the set in Pasadena, CA.
"There's a lot of amazing things about Jennifer," says Poul. "She's the most physically disciplined actor that I've ever worked with. And I've worked with a lot of actors. It comes from her background as an athlete and as a dancer especially. To her, movement is a discipline. [It's] never random. She knows exactly what she's doing. I knew that going in. I knew from her other movies that she was great with physical comedy and that she was fearless because she has a dancer's agility."
Was anything surprising about Lopez, I ask? "Her memory is a steel-trap. Even as she's performing and giving a very emotionally honest, vulnerable performance, inside her mind she always knows exactly what she's doing." Poul appreciates this ability, as it made it painless to communicate his direction in order to capture a scene.
Lopez is known for showing up on the set of her projects incredibly prepared. Most recently, actor Neil Patrick Harris star of CBS's
How I Met Your Mother
, boasted about her preparedness for the show saying, "She remarkably knows all of her lines. She's good!" Which I would imagine could be intimidating to some? I ask Poul. "It wasn't intimidating to me, because I was prepared. I think it's only intimidating to people who are not on their game, because she's so on her game!"

New York, New York!
Anyone from New York will tell you that there is absolutely no place in the world like it. Poul initially wanted the movie to be filmed entirely in New York. "It's such a New York movie," he says. "You think, somehow, that if it were really in New York, the New York feel [would] bleed into the film." After discussing the logistics with the studio and the producers, they settled on shooting a couple of weeks in New York at the end of the schedule. Poul was relieved, saying "New York is a nightmare! The noise, the traffic control, the location permissions, the cops don't help you all that much. And on top of that, we're dealing with Jennifer in New York." Add paparazzi and crowd control to Poul's list and you quickly understand the need for a more manageable setting.
Despite his initial resistance, Poul was pleased with the choice, saying, "There were a lot of things that we shot [in California], like the scene when they walk down the street and he takes her into the community garden where he's lit all of the candles. That was in Pasadena. Or like the street that the pet shop was on, that was the Warner Bros. back lot. I have friends in New York who watch the movie and they think that's New York. Movies are make-believe. Movies are about fooling people. So, as long as we could have, at least every ten minutes in the movie, some shot down a familiar street in New York where you get undisputable New York value, like the Farmers Market, or Greenwich Avenue, or Grey's Papaya, or the street she lives on. As long as you see those things in between, [then] everybody believes it."

The Jennifer Lopez, New York Connection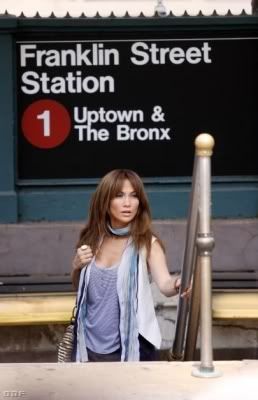 'Just like a J.LO!'.
It goes without saying that Lopez is no stranger to the New York streets. In film, music, and real life we always catch a glimpse of the true New Yorker she is and her connection to the city and its people. Poul found this to be moving and rewarding while shooting there, "when we were shooting the scene when she walks out of the subway, after she's driven away from the farm and [decides] to go look at the Farmers Market… [You're] not allowed to block subway stairs, so while we were setting up and Jennifer was there waiting there for us to shoot, we had to have one lane open to let people go in and out of the subway station. There was this [middle aged Latina] woman coming out of the subway and she saw her, and she said, 'Oh! You look so beautiful. Just like a J.LO!' And then there was a beat when she looked again and she realized that it [wasn't] 'just like a J.LO', but it was Jennifer." Poul takes his hands to his face to show me the woman's reaction, "she was so overcome with emotion and you could feel the emotional connection and it was a great moment. Jennifer was moved by it and we were moved by it. I think that was a quintessential New York moment in terms of the relationship the city has with her."
The Back-up Plan will be released in theaters on April 23! Don't miss Alan Poul's directorial debut in a feature film w/ Jennifer Lopez and Alex O'Loughlin!
More cool stuff for all of you beyond beautiful fans will be coming up next week... don't miss it!